RTSI – Right To Subcultural Identity
updated November 9th 2017
RTSI is the name of the first project and initiative in Sweden, working against discrimination of subculture/alternative people.
The RTSI-initiative formed in 2014 and has been growing ever since. It is now based at and supported by SUB – the national organisation for subcultures in Sweden. RTSI are working with projects and campaigns to try to raise awareness about subcultures and to work against discrimination, hate and intolerance.
RTSI are cooperating close to The Sophie Lancaster Foundation in the UK, who have done an incredible work throughout the years to Stamp Out Prejudice, Hate and Intolerance, Everywhere.
The first RTSI – project
In 2014 RTSI launched a big project, reaching out to the subculture people in Sweden. The first big project was called "Rätten Till Sin Identitet – ett ungdomsprojekt" (basically translates to "The Right To One's Identity – a youth project"), a project funded by Swedish Arvsfonden. The project was aimed for young people due to the nature of the fundings.
The project gathered about 60 young people from all across Sweden as participants who have all worked together with raising the topic, to co-create a campaign.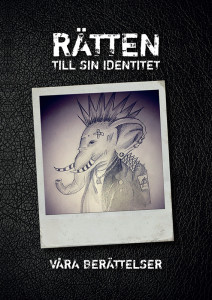 In 2015 the project participants released a book entitled "Våra Berättelser" ("Our stories"), containing their own stories and reflections on how they have suffered from hate, prejudice and discrimination for having a subculture/alternative lifestyle. Many of the participants also contributed with artwork and poetry.
You can download the book here:
* Page by page for pads/screen view
* For print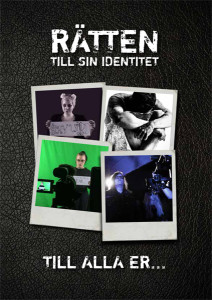 Campaign "To all of you.."
The book was followed by a campaign to which artists from Sweden and worldwide have contributed with music and art. The campaign is called "Till alla er… " ("To all of you…"). Some very famous names and also a lot of new talent have appered. Many of the artists have worked together with the project participants and created musicvideos based on the stories and the topic.
The first part of the campaign against discrimination of subculture/alternative people was released online and also on USB/DVD in spring 2016. The campaign is mainly online, you can find it on www.rtsi.se and you can also see all the videos on our YouTube-channel. The second part of the campaign is released 2017 and is entitled "You Are Not Alone".
The campaign was also followed by a tour across Sweden where artists gathered to raise awareness about the RTSI cause.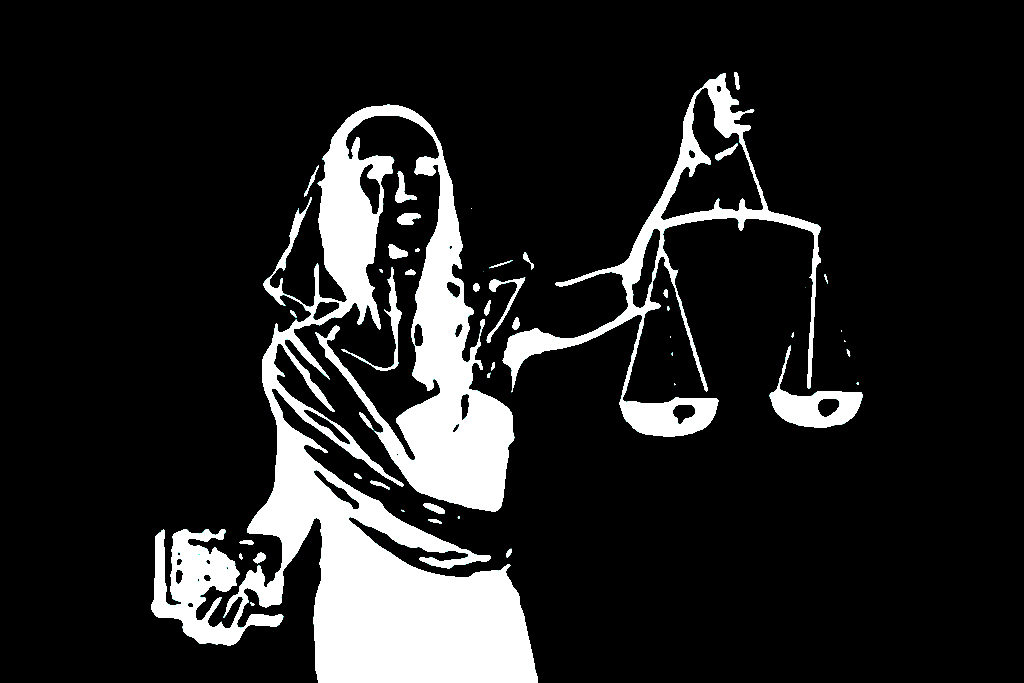 RTSI – a matter of knowledge
The next big project in the RTSI-initiative starts november 2017. It is a project that will focus on collecting information and material about how subculture people are treated in society.
The project will also aim to present this material to the authorities, politicians and justice system in Sweden in an attempt to raise awarness, affect attitutes and ultimately to try change the laws about hate crimes to include subcultural lifestyles.
Contribute
If you want to contribute to RTSI, please share our work, spread the word. If you are an artist you are welcome to contribute with songs, videos, art etc to RTSI and we may be able to include it as an official contribution to our ongoing campaign!
More information in English will follow as soon as we find the time to translate more texts. Please be patient.