RTSI – Rätten till sin identitet
(translates basically to "RTSI – The right to one's identity")
updated March 10th 2017
RTSI is the name of the first project and initiative in Sweden to work against the discrimination of subculture/alternative people. The project is a 3-year initiative (2014-2017), funded by Swedish Arvsfonden and run by Kulturens and KF Kretsen in cooperation with among others SUB – the national organisation for subcultures in Sweden. The project has about 60 young people from all across Sweden as participants who have all worked together with raising the topic, co-create a campaign that will go national and also reach out internationally in the future. RTSI are cooperating with The Sophie Lancaster Foundation in the UK. The RTSI-initiative is working to raise awareness about the rights of people from alternative subcultures.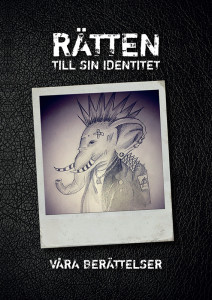 In 2015 the project participants released a book entitled "Våra Berättelser" ("Our stories"), containing their own stories and reflections on how they have suffered from hate, prejudice and discrimination for having a subculture/alternative lifestyle. Many of the participants also contributed with artwork and poetry.
You can download the book here:
* Page by page for pads/screen view
* For print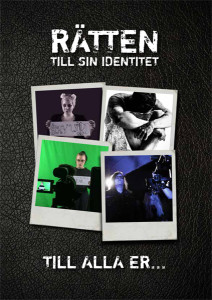 Campaign "To all of you.."
Now, a lot of artists from Sweden and even from worldwide have contributed to the project with music and art. All is gathered in the campaign "Till Alla Er" ("To all of you"). Some very famous names and also new talent. Many of the artists have worked together with the project participants and created musicvideos based on the stories and the topic.
The first part of the campaign against discrimination of subculture/alternative people was released online and also on USB/DVD in spring 2016. The campaign is mainly online, you can find it on www.rtsi.se and you can also see all the videos on our YouTube-channel.
Also the USB "Till alla er.." part 1 was released on May 21. This was followed in 2016 by campaign events in Trollhättan and Umeå. In 2017 there will be a tour across Sweden hitting the 3 biggest cities (Stockholm, Gothenburg, Malmö).
Contribute
If you want to contribute to RTSI, share our work. If you are an artist you are welcome to contribute with songs, videos, art etc to RTSI and we may be able to include it as an official contribution to our ongoing campaign! Welcome.
More information in English will follow as soon as we find the time to translate all texts. Please be patient 🙂
(Are you willing to help us? You speak Swedish as mother tongue and very good English and you have time to devote?) Let us know.